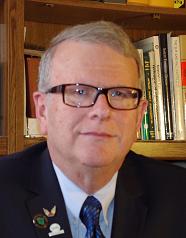 Jay W. Preston, CEO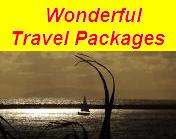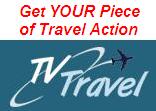 Resumé of Jay William Preston, CSP, PE,
President and Chief Executive Officer, Safetybiz, Inc.
| | |
| --- | --- |
| | Call (310) 645-8789 for information. |
| | Fax (310) 645-8788 |
| | Email: prestonoidaol.com |
CURRENT PRACTICE:
Jay W. Preston is currently the President and CEO of Safetybiz, Inc. (founded 2005).
Since 1978. General Safety Engineering Consulting with emphasis on worker safety, industrial product safety, third party safety, accident prevention, and loss control. Development of safety programs for many areas of accident prevention including trucking. Broad spectrum safety training and course development for supervisors and workers in many industries. Expert testimony and safety engineering case management (247 jury trials as of 04/13/2011). Accident Investigation and Reconstruction. Research. Communication. Instruction. Accident reconstruction and analysis to determine causes and suggest solutions. Service to the legal community as forensic safety engineering expert.
PRIOR EXPERIENCE:
Nine years of progressively increasing responsibility with major multi-line insurance companies. Loss Prevention Representative with Liberty Mutual (69-71). Underwriting Surveyor for Chubb/Pacific Indemnity (71-74). Senior Safety Specialist and Loss Prevention Manager for Great American (74-78). All experience was in the safety engineering arms of the respective companies. Activities were hazard evaluation and safety improvement of prospects and policyholders. Attention to aspects of product hazard control and employee and public safety. Assistance to policyholders in optimal accident and cost reduction by establishing and training their employees with such continuing functions as accident investigation, hazard analysis, hazard control, and motivation.
EDUCATIONAL ACCOMPLISHMENT:
B.A. Business Administration, University of the Pacific, Stockton (1969) with emphasis on marketing, accounting, and legal aspects of business. Industrial Safety and Fire Protection Class, Los Angeles Trade Technical College (1972). M.S. Safety, University of Southern California (1974); M.S. Systems Management, U. of Southern California (1975) with emphasis on products liability analysis and prevention. Heavy involvement with human factors in accident causation. Considerable study of accident investigation, reconstruction, analysis, CPSA, OSHA, CAL/OSHA regulations. Graduate of Factory Insurance Association (FIA) Fire Protection Course.
PROFESSIONAL ACTIVITY:
Active member of the

American Society of Safety Engineers, Los Angeles Chapter. Chapter President for 82-83 year. Involvement with Professional Development Committee teaching classes for associates. 85-87 Administrator ASSE Consultants` Division. 86-87 ASSE Vice President-Divisions. Los Angeles Chapter Secretary-Recorder 98-99, Assembly Delegate 00-02.

Chartered (2008) Member

Institution of Occupational Safety and Health (United Kingdom), Former Professional Member: International Conference of Building Officials. Member ASTM F-13 Committee on Safety and Traction of Footwear.
Past member System Safety Society,

Safety Institute of Australia,

Chuo Rodo Saigai Boshi Kyokai (Industrial Accident Prevention Society [Japan]), and


Verband Deutscher Sicherheits Ingenieure (Germany),
LOCATIONS OF SERVICES PERFORMED:

United States: Accident prevention consultation and training or forensic safety engineering conducted in California, Arizona, Utah, Alaska, New Mexico, Nevada, Wyoming, Idaho, Montana, Colorado, Hawaii, Washington, Illinois, Ohio, Mississippi, Georgia, Florida, Vermont, Massachusetts, and U.S. Virgin Islands.

Canada: Casualty loss control inspection and consulting.

Chile: Forestry and silviculture safety seminar.

Guatemala: Mine safety consultation.

Zambia: Mine safety consultation.

India: Conducted three Crane Safety Workshops
OTHER ACCOMPLISHMENT:
As Adjunct Professor of Safety taught Safety Technology courses and Graduate Level Physical Hazards courses at U. of Southern California. Periodic lecturer in industrial accident investigation. Taught Safety Professional course for College of Insurance and System and Industrial Safety courses for Cal-State University, Long Beach and Los Angeles. Speaking to various professional and service organizations on safety subjects. Developed and have taught courses for National Safety Council (NSC) (Los Angeles Chapter). Several articles or commentaries published in journals. NSC Defensive Driving Course Instructor. Liberty Mutual Decision Driving Instructor. Consultant for safety training course development. Served on California Professional Safety Engineer Examination Committee. Former Board Member: Head Protection Research Laboratory (HPRL).